Collisions involving large trucks are particularly tragic, leaving many with catastrophic injuries. Accident victims may require lengthy recovery times that are financially draining. In some cases, truck accident victims are permanently disabled, creating a lifetime of economic difficulties.
If you or a loved one has suffered injuries due to a negligent or careless truck driver, call Salango Law, PLLC today. Our Charleston truck accident attorneys will fight to secure the financial compensation you need to rebuild your life after a devastating collision. Schedule your free consultation by contacting us online or calling (304) 342-0512. 
Our Experience Handling Charleston Truck Accident Claims
Attorney Ben Salango, founder of Salango Law, PLLC, is a highly accomplished Charleston personal injury lawyer. For more than two decades, he has helped victims of negligence in Charleston, West Virginia, to recover damages for their injuries. With over 50 civil jury trials, Attorney Salango has received numerous awards and recognitions, including;
Rated by colleagues one of the "Best Lawyers in America" for personal injury litigation and medical malpractice for ten consecutive years

Two years running as "Lawyer of the Year" by Best Lawyers in America

Selected to Super Lawyers for eleven years 
When you need a personal injury firm that gets results, call Salango Law, PLLC. We have successfully recovered more than $150 million in settlements and verdicts for our clients. Our truck accident attorneys in Charleston will come to you, whether you are at home or still in the hospital. Call today.
Truck Verdicts & Settlements We've Recovered
Below are case results from truck accident cases we've litigated in the past:
$4.4M settlement in a trucking case
$3M settlement in a trucking collision case
$1.35M settlement in a trucking accident case
You can see more of our past verdicts & settlements here.
Our Charleston Truck Accident Attorneys at Salango Law, PLLC Are Here for You
Large truck collision claims have many challenges a skilled truck accident attorney will need to overcome for you to obtain the settlement you deserve. Most notably, injuries are far more severe with higher chances of morbidity, according to studies conducted by the National Library of Medicine and the National Highway Traffic Safety Administration. The financial impact can be exponentially greater due to multiple surgeries, intensive inpatient therapy, accommodative changes or devices, loss of future income, and daily living assistance.
An experienced truck accident lawyer is imperative to your claim. Your pain, suffering, psychological and emotional distress are intangible feelings that an otherwise healthy person may not fully grasp. It takes a thorough understanding of medically complex injuries and an ability to make them tangible for others. 
Additionally, due to the higher financial damages involved, liable parties may fight harder to minimize any payouts. This may mean a greater chance of your case going to trial. You may have to face a trucking company's legal defense team that specializes in personal injury litigation. Your medical evidence will need to hold up to increased scrutiny. Treating physicians also must face intense examination. 
At Salango Law, PLLC, our commercial and large truck accident attorneys will protect your best interests. 
We have skilled and experienced litigators to aggressively advocate on your behalf

We have medical experts, investigators, and other resources to obtain critical evidence

We are experts at handling high-stake, complex injury claims
Charleston Truck Accident Resources & FAQs
Truck Accidents in West Virginia
West Virginia ranks as one of the top five deadliest states for large truck accidents. According to the National Highway Traffic Safety Administration, over the last ten years, collisions involving large trucks have seen a 12% increase in fatalities. Of those deaths, 72% were occupants of the other vehicle. 
Big-rigs, commercial trucks, and semi-trucks can weigh up to 80,000 pounds when loaded, making them extremely dangerous on West Virginia roads if drivers are negligent.
What Are Common Causes of Truck Collisions in Charleston?
Large truck accidents are usually due to human error. The Federal Motor Carrier Safety Administration conducted a study to determine the most common causes of large truck collisions.  
In the analysis, they defined truck accident causes as critical events and critical reasons.
Critical events include running out of a travel lane, losing control of the vehicle, and crashing into the rear end of another vehicle

Critical reasons were classified into four categories;

Non-performance: the driver was physically impaired while operating the vehicle, like falling asleep

Recognition: inattentiveness or distracted driving

Decision: driving too fast for conditions, following too close, or misjudging the speed of other cars on the road

Performance: the truck driver used poor control, panicked, or overcompensated 
The analysis found top factors associated with negligent truck collisions to be;
Prescription drug use

Traveling too fast for conditions

Failure to stop

Over-the-counter drug use

Fatigue
If you or a loved one has been harmed in an accident due to a careless truck driver, Salango Law, PLLC will advise you of your rights and protect your best interests.  
What Are Injuries Associated With Serious Truck Accidents?
Devastating truck collisions are horrific scenes. In many cases, accident victims are traumatized and left to endure life-altering injuries, including;
Traumatic brain injuries, including permanent brain damage

Internal organ damage and bleeding

Nerve damage 

Spinal cord injuries, including paralysis and paraplegia 

Whiplash and neck injuries 

Fractured, dislocated, and broken bones 

Amputations and decapitations

Disfigurement, including severe scarring
Steps to Take After a Truck Accident in Charleston
If you have been involved in a truck accident on the roadways in or around Charleston, West Virginia, there are various steps that you need to start taking immediately after the incident occurs. We know that the aftermath of a truck crash can be chaotic and that these steps may not happen in the exact order listed below. However, in order to have the best chance at recovering compensation for your losses, you need to complete these steps.
Seeking medical treatment

. No matter what happens in the aftermath of a truck crash, you need to seek medical care. Even if you do not feel any immediate pain, you need to go to a doctor for an evaluation as soon as possible. There may be hidden injuries that you are not immediately aware of, and the quicker you receive treatment, the better. Additionally, insurance carriers want to see a direct link between your injuries and the incident before they agree to pay out money for a claim.

Calling the police

. The police need to come to the aftermath of every truck crash that occurs. Law enforcement officials need to conduct an initial investigation, and they will need to fill out a police report that you can turn over to your insurance carrier.

Gathering evidence

. If it is safe to do so at the scene of the crash, you need to do what you can to gather as much evidence as possible. First, if you see any eyewitnesses at the scene, get their names and contact information. These individuals can provide valuable testimony to help bolster your case later on. If you have a cell phone, you should use the camera to take photographs of everything that you see, including vehicle damage, truck company names, injuries, debris, skid marks, traffic and weather conditions, and more.

Calling an attorney

. You need to contact a skilled Charleston truck accident lawyer as soon as possible. An attorney needs to get involved quickly when it comes to these claims so they can gather and preserve evidence, handle all communication with other parties, and begin any negotiations to recover compensation.

Reporting to the insurer

. You need to report the truck crash to your insurance carrier within a day or two after the incident occurs. You do not have to go into much detail, but your insurance carrier does need to know so you can avoid any claim delays or denials.

Continuing medical care

. We always suggest that our clients continue all medical treatment recommended by their doctor until they have fully recovered. Discontinuing care before reaching maximum medical improvement could jeopardize the entire claim.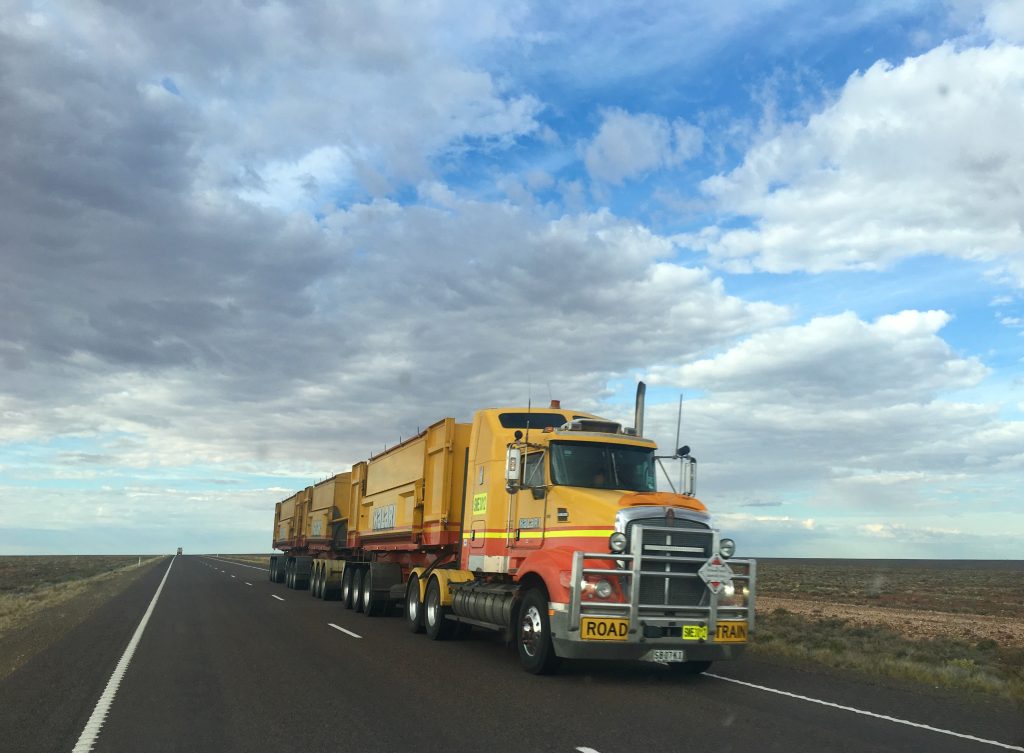 What if You Were Partially At-Fault?
One tactic that the truck company and their insurance carriers may use is to try and blame the crash on the injury victim. However, West Virginia operates under a "modified comparative negligence" system. This means that individuals can recover compensation for a crash if they are less than 50% at fault for the incident. However, a caveat to this is that an individual will receive reduced compensation based on their percentage of fault for the incident.
For example, if a truck crash victim sustains $100,000 worth of medical bills caused by a traumatic brain injury, but it is determined that they were 20% responsible for causing the crash, then they would receive $80,000 instead of the full $100,000. Any individual 50% or more responsible for causing a collision will not be able to recover compensation for their losses.
Time Limit for Filing a Truck Accident Claim in Charleston
Individuals involved in truck crashes do need to be aware that they have a limited amount of time to file these claims in court. If it looks like you were going to have to file a civil lawsuit against the alleged negligent truck drivers or trucking company, you have two years from the date the injury occurs to file the lawsuit. If you are working with a Charleston truck accident lawyer, then your attorney will be responsible for filing this claim within the required time limit.
However, you do need to be aware that insurance carriers in these cases have very strict reporting deadlines. You need to file a claim with your insurance carrier and the truck company's insurance carrier well before this two-year timeframe in order for the case to move forward smoothly. Failing to promptly report the incident to the insurance carriers involved could result in a claim delay or denial.
Will You Have to go in Front of a Jury?
Not every single truck accident case will end up in front of a jury. In fact, the vast majority of truck accident claims are resolved through settlements with insurance carriers well before that point. In the event the insurance carriers, the trucking company, or the legal teams involved refuse to offer a fair settlement, or if they deny the claim, it may be necessary to file a lawsuit in civil court.
However, even if a truck crash victim and their attorney file a lawsuit in civil court, this does not mean that the case will be heard by a jury. The civil lawsuit process starts with a discovery phase, a point where both sides will gather and exchange evidence. While this process is ongoing, both sides typically continue negotiations to try and come to a resolution before a trial becomes necessary.
Affording a Truck Accident Lawyer in Charleston
Affording a truck accident attorney to stand up to aggressive truck companies or drivers can seem like a daunting task. However, at Salango Law, PLLC, we handle Charleston truck accident cases on a contingency fee basis. This means that you will not have to worry about paying any upfront or out-of-pocket costs related to your truck accident claim, and you will only owe legal fees if we secure the compensation you are entitled to. If we do not win your case, you will not pay any legal fees at all.
Client Testimonials
"The most professional law firm I have had the pleasure of dealing with. They answered all my questions and were very responsive. They talk to you in a manner as if they had known you for 25 years. I would recommend them to anyone seeking an attorney."
"My experience was very positive. These people work tirelessly and are honest and very personable. They also get things done quickly. I was expecting my issue to last several years instead it was just a few months. I hope I don't ever have to but I would definitely use them again."
– JOHN JOHNSON
"This is where you want to have your personal or work related business done. They are professional, intelligent, happy to help, and easy to work with. They are highly knowledgeable and always are eager to help you. Best Law Firm!"
– KIMBERLY LILLY
Contact Our Charleston Truck Accident Attorneys Today
Large trucks' massive size and limited agility on the road require special training to operate safely. Drivers have a responsibility to act with care and caution while sharing the road. However, when a truck driver acts negligently, the consequences can be catastrophic.  
Salango Law, PLLC is an exceptional personal injury firm with decades of experience. Our accident attorneys in Charleston, West Virginia, understand the key factors to a successful injury claim and will work tirelessly to secure the compensation you deserve, including;
Complete coverage of your medical expenses related to your injuries

Coverage of future medical expenses

Loss of income if you cannot work

Loss of future earnings

Pain and suffering damages

Emotional distress

Possible punitive damages against a grossly negligent party
If you or a loved one has been seriously injured in a negligent truck accident, call Salango Law, PLLC today. We provide close, personal service, responsive communication, and superior advocacy. To schedule your free consultation, contact us online or call (304) 342-0512.
Neighborhoods We Serve
Kanawha City | South Hills | North Charleston | South Charleston | Capitol Street | Edgewood | Fort Hill | Oakwood | Forest Hills | Hillsdale | Dunbar | West Side | Spring Hill | Davis Creek
Our Charleston office is located at 206 Capitol St #300, Charleston, WV 25301. Click here for driving directions.