Wrongful death is the death of a person caused by another person or entity. When a person dies wrongfully, the law allows a representative of the deceased person to make a claim against the wrongdoer for financial compensation. A wrongful death claim is a civil action and is separate from any criminal charges that a wrongdoer may also face. 
It is a tragic loss to any family when someone they love dies unexpectedly at the hands of another. And it is certainly true that suing the wrongdoer cannot replace the loss that has been suffered. But the law tries to at least ease the financial burden that might otherwise result as a consequence of a family member's death. The compensation that is awarded for a wrongful death generally goes to certain family members of the deceased person. 
At Salango Law, we sympathize with families who have lost loved ones due to the inappropriate actions of others. Our compassionate Charleston wrongful death lawyers help those who have lost a family member to secure the compensation they need to start putting their lives back together.
Why Choose Our Charleston Wrongful Death Lawyers?
We understand this is a very difficult time and we are here to support you through it.
Our clients come first

– We are dedicated to giving our clients the best possible experience.

We have earned the trust of the community

– Salango Law has received numerous legal industry recognitions for the work we do and how well we do it.

We get top results for our clients

– We have obtained over $100,000,000 on behalf of our clients.
Wrongful Death Verdicts & Settlements We've Recovered
Below are case results from truck accident cases we've litigated in the past:
$1.5M settlement in a wrongful death medical malpractice case
$1M settlement in a wrongful death case involving unnecessary medical procedure
$1M settlement in a trucking wrongful death case
You can see more of our past verdicts & settlements here.
Charleston Wrongful Death Resources & FAQs
What a Charleston Wrongful Death Attorney Can Do for You
Pursuing a wrongful death claim can be costly and often requires both legal and medical expertise.
A wrongful death attorney will have the resources to advance the costs necessary to proceed with your claim.

A wrongful death attorney will be experienced handling similar cases and will know how to evaluate your claim to spot issues needing further investigation.

A wrongful death attorney will know how to obtain the evidence to prove your claim and use it in the way that gets you the best results.
Who Can Make a Claim for Wrongful Death in West Virginia?
The right to make a claim for wrongful death in West Virginia is governed by statute. Any time the death of a person is caused by wrongful act, neglect or default and had the person not died a claim for personal injury in Charleston could have been made, an action for death by a wrongful act exists.
Though some states allow certain family members to bring wrongful death claims, in West Virginia, the right to file an action for wrongful death is given to the personal representative of the deceased person. The personal representative is the person named by the decedent's will or is court appointed if there is no will.
Persons Entitled to Receive Compensation in a Wrongful Death Action
The people entitled to receive compensation awarded on behalf of a wrongful death are close family, dependents, and anyone who provides care or services to the deceased person as a result of the actions of the wrongdoer.  
providers of funeral, hospital or medical services to the decedent as a result of the wrongful act

surviving spouse

children (including adopted and step-children)

brothers and sisters

parents

other financial dependents
If the decedent has none of the above survivors, then distribution will be made according to the terms of his or her will. If no will exists, then compensation will be disbursed according to state inheritance laws.
Proving Negligence in Wrongful Death Claims
To establish a wrongful death claim in West Virginia, there are several elements that must be present to prove your case. The plaintiff must file their wrongful death claim within two years from the date the death occurred.
The plaintiff must show that the death of the victim was caused by the intentional or negligent actions of the defendant. This involves showing that the defendant owed a duty of care to the victim, and because they breached that duty, the victim lost their life. 
Another factor that must be demonstrated by the plaintiff is that damages were suffered because of their loved one's death. This might include loss of companionship, as well as personal and financial support. 
Your Charleston wrongful death attorney can aid you in navigating the legal system to recover the compensation to which you are entitled.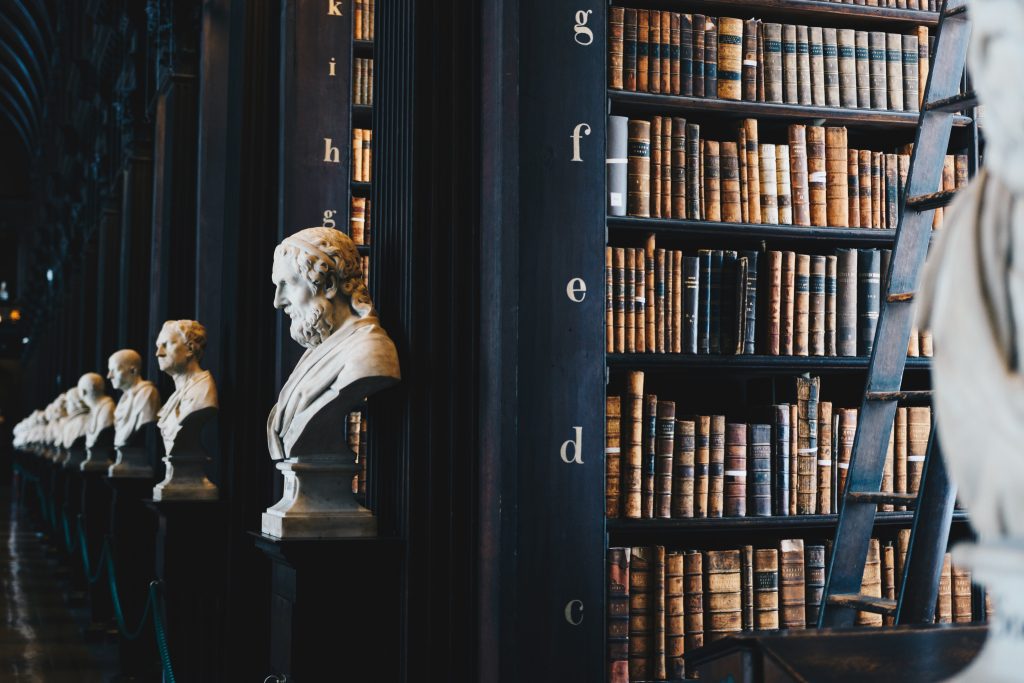 Types of Compensation That Can Be Awarded for a Wrongful Death
Wrongful death cases involve a variety of different catalysts. It could be after a car accident in Charleston, a workplace accident, even nursing home abuse or neglect. The compensation that can be awarded for a wrongful death includes economic damages, non-economic damages, and punitive damages.
Economic damages You May Be Entitled to in a Wrongful Death Case
Loss of financial support from the decedent 

Loss of earnings and benefits that were expected in the future

Medical expenses related to the event that caused the decedent to pass away.

Funeral and burial expenses

Property damage and loss resulting from the fatal incident. 

Loss of future inheritance that the plaintiff expected to receive from the decedent

Loss of household services that the deceased person previously supplied, such as cooking and cleaning, yard work, or childcare, could be noneconomic damages that you can pursue.

Other financial losses suffered by the plaintiff as a result of the wrongful death.
Non-economic damages You May Be Awarded in a Wrongful Death Claim
Noneconomic damages are losses that are difficult to measure monetarily. Below is a list of noneconomic damages that you may be awarded in a wrongful death case:
Pain and suffering

encompass the physical and emotional pain and distress the deceased person experienced before their death. 

Loss of consortium

refers to the surviving partner or spouse's experiences of losing love, affection, sexual intimacy, and support because of the death of their loved one.

Loss of support and services

includes the loss of financial as well as domestic support that the deceased provided for their family.

Loss of guidance and nurturing

typically refers to the care, guidance, instruction, and love the surviving children will lack because of their parent's death.

Loss of enjoyment of life

describes the loss of joyful experiences that the deceased could have experienced had they not passed away under such circumstances.

Loss of reputation

refers to the damage to the deceased's reputation that may have been contributed to by their wrongful death.
Your specific claim for noneconomic damages will vary based on the specifics of your case. Speak with your Charleston wrongful death lawyer for a more thorough exploration of the compensation you may be entitled to.
Punitive Damages You May Be Eligible For Following a Wrongful Death
Punitive damages exist to punish the defendant for their particularly careless, malicious, and egregious actions. Unlike compensatory damages, these stand to discourage similar behavior in the future. 
Below is a description of the details taken into account when considering punitive damages: 
Malicious or intentional conduct

describes the defendant's behavior and how they acted with malice or a desire to harm the deceased party. 

Reckless conduct

is also considered when determining whether punitive damages are appropriate. If the defendant's actions were especially impetuous or showed a blatant disregard for the safety of those around them, punitive damages may be awarded. 

Fraud, misrepresentation, or deceit

might lead to punitive damages if they contributed to a wrongful death. An example of this would be a manufacturer having prior knowledge that their product is dangerous and continuing to produce it until it finally results in an entirely preventable death.

Corporate misconduct

is also examined in wrongful death suits and could lead to punitive damages. If a business or corporation causes a wrongful death, punitive damages will deter them and similar businesses from conducting the type of behavior responsible for the death.
In West Virginia, there is a cap on punitive damages. The maximum amount of money that can be awarded is capped at whichever amount is greater,  four times the amount of compensatory damages or $500,000.
Although, if the defendant acted with the explicit intent to hurt the decedent or if they were impaired by drugs or alcohol when the event happened, there are exceptions to the standard cap on punitive damages. Your attorney will provide you with more details and information about how the state's specific laws apply to your claim.
Limits on Compensation for Charleston Wrongful Death Claims
The compensation amounts in a wrongful death claim can be limited by the actions of the decedent that contributed to causing his or her death, the type of injury that resulted in the decedent's death and the type of damages being awarded. 
Decedent's comparative fault – In West Virginia, if the decedent's fault for his or her death is greater than 50%, all recovery is barred. But as long as the decedent's fault is 50% or less, the damages award will be reduced by the percentage of fault attributed to the decedent. 
Wrongful death caused by medical malpractice in Charleston – When a wrongful death is caused by the wrongful act of a health care provider, the non-economic damages are limited to $500,000. 
Punitive damage awards – Awards of punitive damages are limited to the greater of 4x economic plus non-economic damages or $500,000.
Statute of Limitations in a Charleston Wrongful Death Case
Families and loved ones are left to struggle emotionally and shoulder hefty financial burdens following a wrongful death. If another party in Charleston is responsible for the loss of your loved one due to their wrongful actions or their negligent behavior, a wrongful death lawsuit could be in order. Though, it is important to comprehend that there is a statute of limitation that applies to cases like these. 
The statute of limitations is a time period in which a legal suit must be initiated following a wrongful death. In West Virginia, that period is two years from the date of the decedent's passing. Failure to file a lawsuit within those two years means that you could lose your right to be compensated for your family member's wrongful death. 
Your wrongful death attorney can examine your case and determine whether your case warrants an extension of this statute. Consider it critical to consult with a Charleston wrongful death lawyer before that statute of limitations naturally ends to save yourself a headache. 
There are a few exceptions to the two-year time limitation. For instance, if medical malpractice causes death, the statute of limitations is normally two years from the date the injury or illness was discovered or should have been discovered up to a maximum of ten years from the date the alleged malpractice occurred. 
When considering filing a West Virginia wrongful death lawsuit, act quickly and consult one of our experienced attorneys to navigate the process for you. Our team can help you gather evidence, fully understand your legal rights and build a compelling case for your lost loved one. Your family should receive compensation. Act before it is too late. 
What Happens When a Decedent Also Has a Personal Injury Claim?
A severe injury may be sustained that does not immediately result in death. The period of time between the injury and death may give rise to a personal injury claim. The personal injury claim does not die with the decedent whether or not the claim has been started prior to death.  
If a personal injury action was started before the decedent's death, the decedent's personal representative may 'revive' the action and pursue it to completion. If a personal injury claim was not started prior to the decedent's death and the applicable filing period has not run out, the personal representative may initiate the claim on behalf of the decedent. 
The only reason to make both personal injury and wrongful death claims would be if one kind of compensation were available under one cause of action and not the other. Making the two claims does not double the potential recovery. There can only be one recovery for each element of damage.
How to Get Started With a Wrongful Death Claim in Charleston
Since the personal representative of the decedent must be the one to bring a wrongful death claim, the first thing that needs to be done is to have that person officially recognized by the court. The personal representative then has 2 years from the date of death in which to file a wrongful death action. Once a claim has been filed, the wrongdoer's responsibility for the death must be established and evidence gathered to support an award of damages.
Contact Our Charleston Wrongful Death Attorneys
The Charleston wrongful death attorneys at Salango Law know that thorough preparation gets better results for our clients in less time. We work hard to build a strong case from the beginning, which gives us an advantage in negotiating successful outcomes for our clients. We are confident in our ability to provide you with the best representation available. We don't charge anything upfront and you only pay us when you get paid. Contact us for a free evaluation of your wrongful death case or call our Charleston office at (304) 342-0512.
Neighborhoods We Serve
Kanawha City | South Hills | North Charleston | South Charleston | Capitol Street | Edgewood | Fort Hill | Oakwood | Forest Hills | Hillsdale | Dunbar | West Side | Spring Hill | Davis Creek